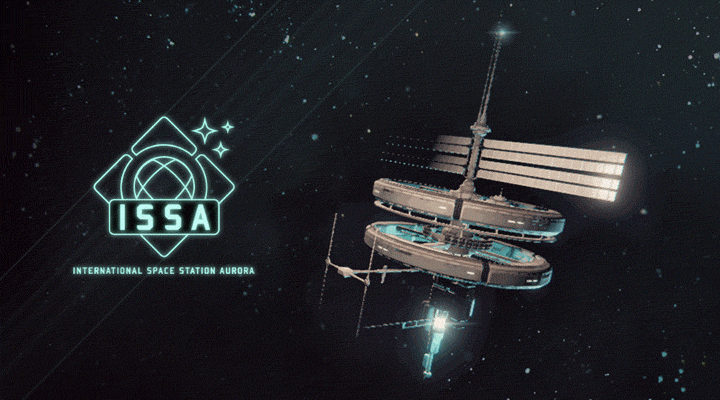 New update is here and brings tons of new stuff, optimizations and changes! We know it took us some time and you've been waiting long enough for this one. One reason for the long wait is, that we've overworked all of our levels with a new terrain shader, new textures and new lighting. This took us quite some time but the results are absolutely worth it. The visual quality of MarZ Rising got an additional boost. Another reason is, that we've added and tested plenty of new features and really wanted to make sure that the game feels polished and every new feature integrates well. In exchange for the long wait, you'll get a super nice new update! 🙂
Let's head on to the changelist and see what's new:
NEW Mission 16 – No man's land: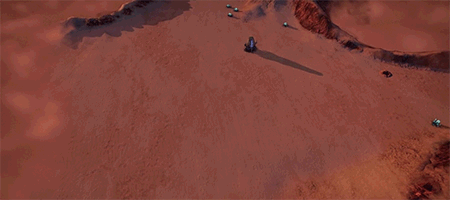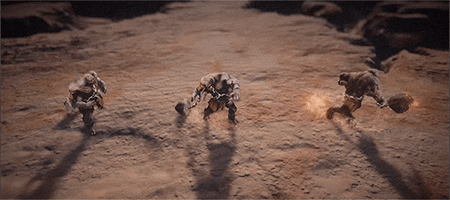 Make sure you're prepared for this one because you'll face a new boss enemy here called 'Shocker'. He's got a secondary attack mode which stuns surrounding buildings and crew members.
NEW Mission 17 – Silent ridge:
This is the second mission coming with the fabulous new update. Don't let the beauty and the solitude of this level fool you. It'll get quite dangerous out there.
NEW Terrain shader, textures and lighting:
This is probably the biggest change we've made since EA launch. We have reworked every single level and have added our new terrain shader to the Mars landscapes. If you know the old version you'll surely notice the changes. The new terrain shader brings a complete new visual quality to the game with new textures and better shading. The terrains are now textured procedurally, that means that we don't need any vertex colors or splat maps. We have also reworked the lighting and especially the night levels aren't pitch black anymore.
NEW Crew upgrade system: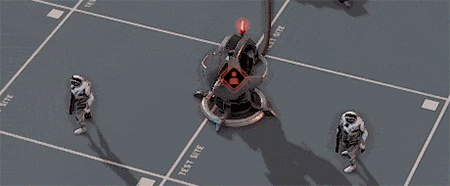 We really love this one. Now crew gets automatic upgrades based on their kill points. Upgraded crew adds a multiplier to buildings stationed in. That means towers can get even stronger. The crew also automatically evacuates out of a building which is about to explode. Pretty cool, huh? 🙂
Crew members also have got a melee attack animation.
In addition it's now possible to change the crew controls. Some of you are used to use the right mouse button to send units (just like in modern RTS games) it is now possible to change that in the options menu.
NEW Infirmary: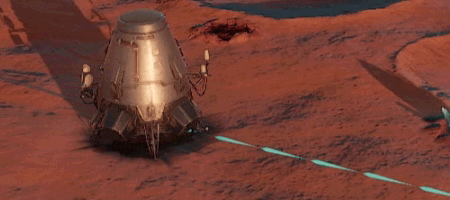 There's now a possibility to upgrade your lander with an infirmary. Once built, it automatically heals wounded crew members inside of your lander.
CHANGED Options menu: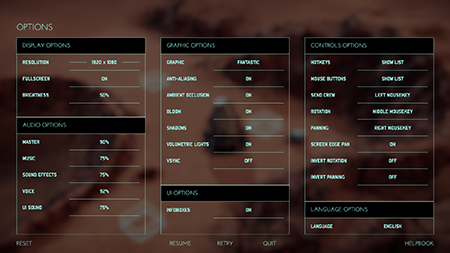 Options menu is now accessible in game. \o/
NEW Superfast forward mode:

The new update introduces a superfast forward mode which speeds the game up to 2.5. In addition the 'normal' fast forward mode has been reduced from 2.0 to 1.5.
NEW Off screen attack warning icons: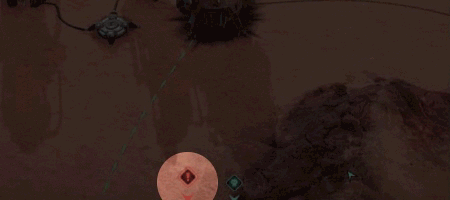 There are now off screen warning icons showing up as soon as a building gets attacked. This really helps to see where the actual danger is.
CHANGED Crystals:

In addition to our new terrains we have also created some nice and shiny crystals. 🙂
CHANGED Perks: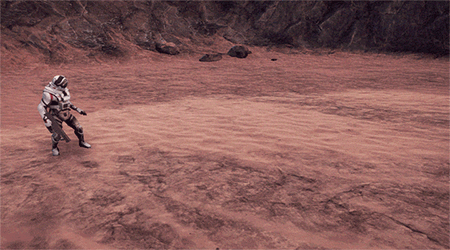 We have changed the perks a bit and their icons from here to there.
When activated 'no worries' a supply capsule spawns randomly on the map and can be collected by a crew member to get additional building material.
Perk 'bombasic' now let's you produce nukes for free instead of one free nuke at the start of a mission.
Perk 'reinforcement' activates one extra crew per reinforcement instead of 3 extra crew at the start of the mission.
Using perk 'coffee time' causes each wave is late instead of just the first.
So, you want more? Here you go:
We've added a new main menu background.
We've created and added a new main menu music. (MarZ Rising has now 12 tracks)
We've added a new loading scene background.
We've replaced all of our post processing effects with the unity post processing stack and got a nice boost, performance wise but also visually.
We've changed shortcuts: This might be confusing for some of you who are already used to the old shortcuts. But we've got lots of feedback regarding shortcuts so we've changed them a little. Let us know how you like them now.

time control: 1 – Pause, 2 – Play, 3 – Fast forward, 4 – Superfast forward
ring menu: ALT + W, D, S, A (clockwise order of ring menu buttons)
superweapons: ALT + 1, 2, 3, 4
play/continue: ENTER

We've changed plenty of UI behaviours.
And of course we've fixed a lot of bugs.
The complete changelog can be found at the end of this post. We hope you'll love to discover all the new stuff. We'd like to thank everyone who supports us and everyone who's submitting bug reports, keep them coming 😉 Please bear with us if the communication isn't as fast as expected we are only two Indie Devs, always trying to improve. If you want to stay updated about further development of the game you can also follow us on our social media channels here:
Marc: Twitter
Miriam: Twitter
MarZ Rising: Twitter
MarZ Rising: Facebook
doorfortyfour: Instagram
Thank you for your patience and have fun playing!
Miriam & Marc
Over and out!
——————-
CHANGELOG
——————-
New: mission 16 – no man's land
New: mission 17 – silent ridge
New: terrain shader and textures, reworked every single level!
New: crew upgrade system
New: boss enemy "Shocker"
New: main menu background
New: main menu music
New: loading scene background
New: resource field asset
New: infirmary to heal crew
New: send crew can now be switched to right mousebutton in the options menu (RTS like)
New: crew melee attack animation
New: replaced post processing with Unity post processing stack.
New: monolith spawns debris if destroyed
New: monolith cracked ground asset
New: mouseover hub displays available slots
New: super fast forward mode
Changed: perks > no worries, bombastic, reinforcement, coffee time, catapult
Changed: shortcuts (listed in the options menu)
Changed: turrets prioritise enemies with lower health
Changed: difficulty of mission 6, 10, 11, 12, 13, 14, 15
Changed: enemy effects Mutated & Electro
UI: options menu is now available in-game
UI: added perk information icons on relevant ui buttons
UI: new off screen attack warning indicators on buildings
UI: changed monolith icon graphic
UI: added mission scene grid fx
UI: health of building is now shown underneath repair button in ringmenu (same for shield on lander)
UI: reworked all healthbars
UI: enemy paths are better readable
UI: fixed some ring menu button behaviours
UI: added crew information card in ringmenu
UI: changed enemy set card skulls to red
UI: monolith outline is now red
UI: new mission preview images based on new terrain shader+lighting
UI: new commander icon for better readability
UI: changed sorting of quality options
UI: crew value card now shows only on mouse over not on selected
UI: added special crew set card
several bug fixes